ACNS Students' Society at the ACNS Executive Board Meeting, Dubai 2018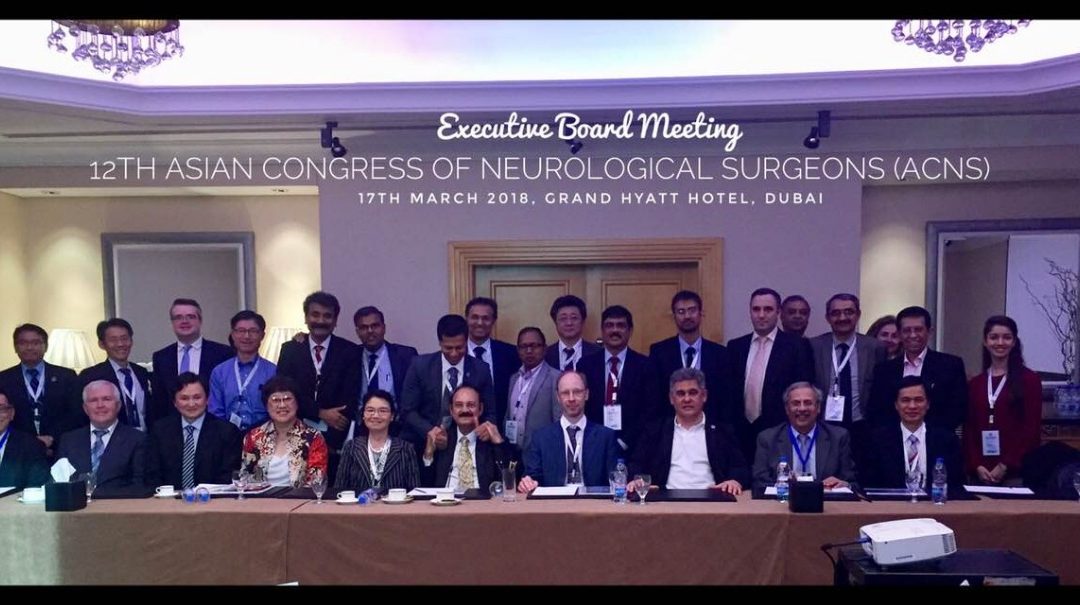 The ACNS Neurosurgery Students' Society officially declared as the student wing of the Asian Congress of Neurological Surgeons. The idea was put forward by the Students' Society President, Dr. Hira Burhan at the ACNS Executive Board Meeting in Dubai 2018. The proposal gained appreciation and acceptance by the Asian CNS leadership comprising Prof. Yoko Kato, Prof. Iype Cherian, Prof. Azmi Alias, Prof. Balamuragan and all committee members.
The society will now function to register students around the world and engage them in academic and co-curricular activities. Students and young neurosurgeons are welcome to join us from around the world, and together we can bridge the gap to create a neurosurgical community.
Date:
Saturday, March 17, 2018