Clipping of Complex AComm Aneurysm - Iype Cherian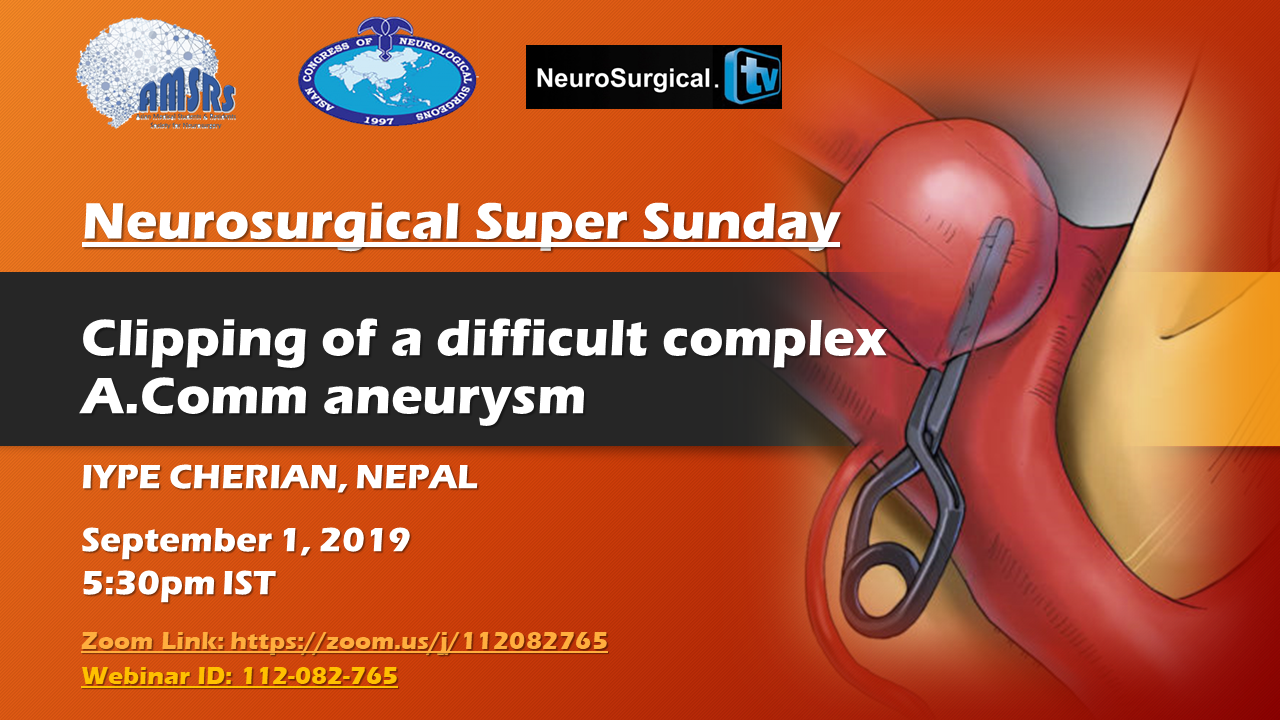 Sunday, September 1, 2019 at 5:30pm (IST) & 8:00am (EST), Dr. Iype Cherian from Nobel Institute of Neurosciences, Nepal will present on the "Clipping of Complex A.Comm Aneurysm".
To join the panel, log on to https://zoom.us/j/112082765, or join using Webinar ID 112-082-765.
Spread the word!