Obituary Prof. Kanaka - message from Prof. Yoko Kato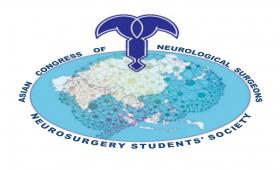 I would like to offer my condolences to Dr. Thanjavur Santhanakrishna Kanaka who was the first Asian Woman in Neurosurgery and also was our great teacher. I know what a difficult loss this will be for us in particular. Not only will the family miss her but also our neurosurgical society and all those who respected her.
         As you know, Dr. Kanaka was my mentor and we have known each other for more than 40 years now. She would always send me a greeting message for my birthday every year that made me feel appreciated so much. Further more, she was a pioneer of Indian functional neurosurgery for effectively treating epilepsy, spasticity, cerebral palsy and abnormal movement patients by deep brain stimulation. She tried to design a totally implantable DBS kit with "cost-effectiveness" for cerebral palsy, motor and behavior disorder. This was one of the most outstanding things she was recognized for.
           Not only did she dedicate her life for treating masses of suffering patients, she also volunteered to deliver knowledge for young neurosurgeons around the world. On a social platform, she promoted and encouraged many women neurosurgeons to be leaders in their works and continuing their philosophy. She emphasized that "working hard is not only characteristic of female neurosurgeon, but also having a brave spirit is the most important thing for achieving success"
On the other hand, Dr. Kanaka was also the founder and honorary president of the Asian Women's Neurosurgical Association. For her later life, she retired to work for a research foundation.
"May the peace that comes from the memories of love shared comfort you now and in the days ahead"
Sincere Condolences.
Yoko Kato
President of ACNS.